11037 Lee Hwy, Fairfax, VA 22030
A unique musical experience called a "Sound Bath"
Sound bath! What's that?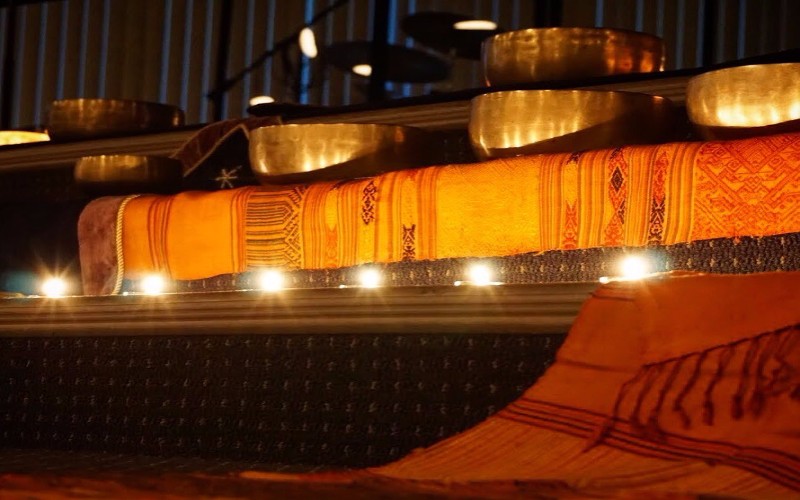 According to sonic specialist Monte Hansen from the Crystal Ashram near Annapolis MD, "A sound bath is an immersion in sound frequency that cleanses your soul."
Leave your rubber ducky at home.
Bring your blankey instead, for this super relaxing immersion!
According to cutting-edge doctors from Harvard, some of the deepest most profound healing in the body are accomplished with sound frequency.
That's old news though.
A 2nd century stone relief in the Himalayan mountains shows Buddha and his buddies playing ancient Tibetan singing bowls.
A Human Activation sound frequency specialist will be playing several of these rare Singing Bowls, some of which are over 200 years old.
A magical alchemy of 7 -12 different metals rings in the past, present, and future for our relaxing enchantment.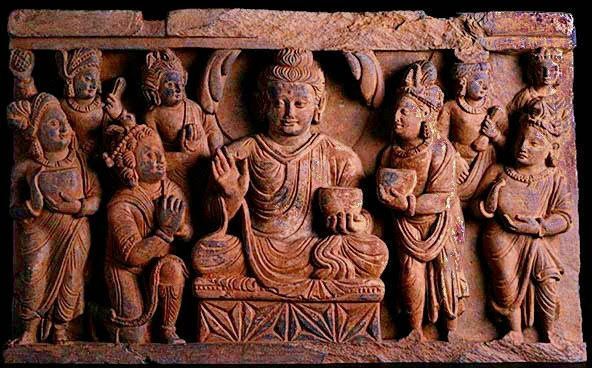 Experience these gifts from the past in this NON-religious practice of our present. Come be rejuvenated or just captivated by this unique musical performance.
Bring your pillows, blankeys, and yoga mats and snuggle into the comfort of the tranquil sounds. Feel free to sit, lay, or even stand!
Did You Know?
Meditating with singing bowls reduces blood pressure more than meditation alone.
"The sound bath meditation is a welcome addition to my meditation practice. The unique sounds produced by the bowls helped me to have a deeper and more meaningful experience. The calming and welcoming presence of the hosts allowed me to feel very comfortable from the minute I walked through the doors. Thank you!"-Teresa A.
7:45PM – Meditation Reception
**Meditation in our sacred space will begin promptly at 8:00 pm. Please refrain from entering after 8:00pm.**
8:00 – Doors Close & Meditation Begins
8:45 – Meditation Ends, Followed by Community Reflection
Suggested $20, Minimum $15
Proceeds will support the Crystal Ashram 501(c)(3) non-profit where the Human Activation School of Expanded Consciousness will be held.
Questions? Email contact@humanactivation.com or visit crystalashram.com. Text or call 703-395-4990